CAPITAL CONTINUES TO FLOW INTO LITHIUM ASSETS AS DEMAND RISES
Summary
Battery production continues to climb as automakers bring new options to market; new energy vehicle sales figures continue to rise.
Barriers to mass technology deployment have rapidly been falling over the past three years.
A review of strategic capital entering the lithium chemicals market; why this could indicate an unbalanced market and which segment of the market will benefit.
In December 2017, I visited the Los Angeles Auto Show to better understand the transition to new energy vehicles. I was content with my findings. Every automaker either offered an all-electric or plug-in hybrid vehicle, but it was clear that the industry still requires another year before more options become available to the general population. Total American plug-in hybrid and all-electric vehicle sales have gradually been increasing year over year. In 2016, sales figures amounted to 158,000 units, which grew to 199,000 units in 2017, with the top selling models being the Tesla Model S at 27,000 units and the GM (GM) Chevy Bolt at 23,000 units, followed by the Tesla Model (TSLA) X at 21,000 units. Plug-in vehicle sales in Europe were 307,400 units in 2017, 39% higher than for 2016.
In the passenger car and light commercial vehicle categories, these include all Battery Electric Vehicles (BEV) and Plug-in Hybrids (PHEV) in Europe. The total sales for North America and Europe in the all-electric and plug-in hybrid segment of the market are relatively low, but the industry is evolving at a much quicker rate than anticipated. Looking at Tesla as a benchmark in this segment of the industry, it is reported that the company could achieve a production run rate of 5,000 units per week. In the near term, the focus is on mobilizing assets to ensure that the lithium supply chain is well prepared for the next leg of growth that is already underway. In 2017, the Chinese government had to delay mandates that would force automakers to convert a portion of their production to new energy vehicles. This mandate could translate into volumes representing a range of 5-10% of all new vehicle production in a market that produces nearly 20 million passenger vehicles per year. In December 2017, unofficial Chinese sales figures for PHEV were reported at over 100,000 units, with a 2017 total of over 600,000 units, up 71% in comparison to 2016. Based on the government mandates for more vehicle options plus an improvement in the deliverability and establishment of the lithium supply chain, it is my opinion that these figures are set to dramatically increase well above 1 million units.
At present, there are billions of dollars being invested into battery and material manufacturing facilities with the goal of dramatically increasing lithium battery production. This tidal wave of investment is going to create downward pressure on lithium battery prices, which have already decreased from $1,000/kWh to below $300/Kwh over the past years. Based on the large number of new battery facilities coming into production, there is no doubt that battery prices will continue to decrease over the next few years, dipping below the $100/kWh range by between the years 2020 and 2025. The significant decrease in lithium battery prices is already expediting the mass adaption of secondary applications, such as stationary energy storage systems, electric bus fleets, and various other forms of transportation.
As an example, advanced lithium-based residential energy storage systems in North America did not exist three years ago; in a span of three years, the industry has grown from hundreds of systems per year to a projection of 15,000 systems installed in 2018. Looking at the utility-scale aspect of the market, Tesla was successful in installing a 129MWh utility-scale project in Australia which, based on 80kWh/EV, translates into the same storage capacity as 1,600 vehicles - not bad for one project! It is important to understand that these primary and secondary markets have tipped and the energy evolution has taken flight, so the frequency and volume of these types of projects is now expected to increase. Of course, with the entire lithium supply chain in an undersupply scenario, the limiting factor is going to be de-bottlenecking supply of energy metals and increasing battery and material production allowing for an increase in overall supply. The 15,000 residential energy storage target for 2018 is limited by supply, not consumer demand. With battery prices drifting below the $300/kWh mark, and utilizing existing solar photovoltaic electronics, the cost to attach a battery storage system to a new residential solar PV system quickly declines to less than $5,000 per system after the ITC is taken into account.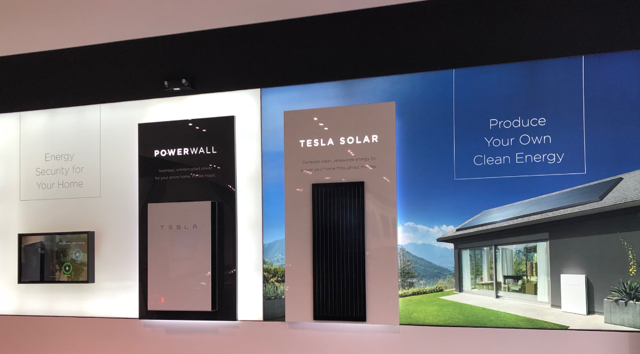 (Author supplied - Tesla Store in Boston - Powerwall on display)
Here are four key points that lead me to believe demand for lithium technologies are on the verge of a significant breakthrough:
Barriers in the consumer market have been removed
My professional background is in bringing new energy technologies to market. I have developed channels for industry-leading companies such as Mercedes-Benz, sonnenBatterie and Eguana Technologies (OTCQB:EGTYF) in North America, and I have achieved a very high level of success with these initiatives. In most cases, energy systems, which were sold and installed through networks of contractors, were among the first in their regions or countries. I was involved in the first lithium storage systems deployed throughout North American and Caribbean including: Bermuda, Anguilla, Puerto Rico, US Virgin Islands, British Virgin Islands, Bermuda, Bahamas as well as in Hawaii, California, Florida, along with dozens of other states.
In July 2015, while with Eguana Technologies, we launched our AC Battery product. This was a fully integrated energy storage system utilizing LG Chem (OTCPK:LGCLF) low-voltage battery packs. I specifically recall an event in San Francisco where nearly none of the contractors had ever seen or installed a lithium battery. Experience with advanced lithium technologies was literally zero. They did not understand the use cases and they could not purchase the product from their local wholesaler. Essentially, the market was non-existent.
Fast forward 3 years: everything has changed. Nearly every solar contractor in the USA is offering some kind of energy storage system, with the vast majority having been trained on system installation or having installed product. To sell a product, they must now understand the value proposition and every major solar PV equipment wholesaler stocks and distributes product in local markets. There are a number of incentive programs in New York, California, and Massachusetts that offer incentives for stationary storage systems, such as California's Self Generation Incentive Program, which is actively assisting with the deployment of thousands of storage systems in the state. At a Federal level, there is the Investment Tax Credit, or ITC, which provides a 30% tax credit for solar plus storage assets.
The whole industry is changing. Anyone who understands the mass deployment of new technologies will understand the range of dynamics that must shift in order for the transition to occur. Not only does a product need to be widely and readily available to channel partners, but also homeowners need to understand the technology. Today, home and business owners, along with utilities, are commanding the installation of this new technology. Financing has also become available, which is a major obstacle for any new technology to overcome. Local permitting offices and authorities, such as inspection officers and first responders, now understand the technology. These developments are commensurate with what has happened in the electric vehicle industry, wherein both supply and options have increased, financing has become available, and vehicle-charging infrastructure is both comparatively inexpensive and widely available.
All of the barriers for consumers and businesses to embrace these new technologies have crumbled - this market is on the verge of a major transition and related positive developments are well beyond the point of no return.
These barriers have been removed much more quickly than the lithium supply chain has been able to mobilize, which is partly why the supply chain is not able to produce enough material and components to meet current consumer demand. Based on the rapid uptake in the consumer segment of the market and my knowledge of supply chain, it is my opinion that the industry will remain unbalanced over the next years.
Significant expansion in global lithium battery production capacity
The above statement leads into my next point, which is that the global battery-manufacturing market is engaged in a rapid expansion that is well underway. China's battery manufacturing capacity is presently being increasedto ensure that production is available to meet the growth rate required by the automotive industry. CATL is a leading domestic lithium battery manufacturer with a total production capacity of 7.7GWh that has activated plans to increase its output to 50GWh annually. In Q4 2017, the company disclosed plans to undertake an IPO valued at $20 billion, with 10% of the stock being issued as part of the deal. The $2 billion in new equity will be used to fund expansion efforts and will now finance North American Lithium's activity in Quebec. BYD (OTCPK:BYDDY), which builds a wide array of advanced products such as electric buses, cars, and batteries, has 20GWh of battery-cell capacity and is China's largest battery maker.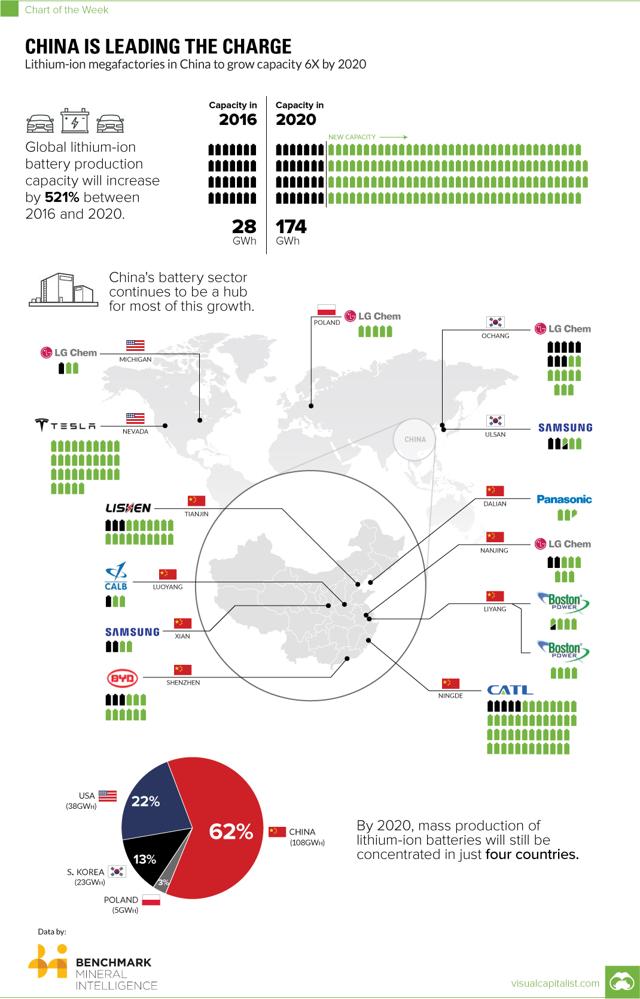 The growth in battery manufacturing capacity will ensure that the Chinese industry is competitive enough to win international business against Japanese and Korean rivals. These major undertakings will also lead to battery prices dropping below the $100 per kWh price, which will in turn contribute to the success of secondary applications such as stationary energy storage systems and electric buses. The chart above illustrates the rapid growth in lithium battery production in China, which will assist with global production as it increases from 28GWh in 2016 to 174GWh in 2020. Panasonic (OTCPK:PCRFY), LG Chem, Boston Power, CATL, LISHEN, CALB, BYD, and Samsung (OTC:SSNLF) are all presently increasing production capacity within China.
However, most industry forecast assume that capital will continue to flow into the lithium supply chain to ensure that product becomes available. In order for secondary applications to take flight, products need to be made available. If the battery market remains in a tight supply position, it could be possible that secondary applications continue to remain constraint.
Supply side of the lithium business remains slow to respond
Even though the battery manufacturers are investing heavily into production assets, they need to secure the raw materials to build final products. This leads into my next point.
Flow of investment capital supports an unbalanced scenario
If the market was entering an oversupply scenario, then major end users of the lithium would not bother to invest billions of dollars into securing new assets and assisting supply chain development. In the past two years, the industry has seen major Asian automotive, investment, and battery material and manufacturing companies invest, acquire, or arrange off-take agreements with companies that are either in production or are moving towards production. I have compiled a list of transactions that speak for themselves and clearly indicate that the management team of these organizations are fully expecting the markets to remain unbalanced in the next years.
Asian investments into lithium producers and advanced explorers is on the rise
April 2018: Japan based, SoftBank invests nearly $100 million for a 9.9% interest in Canadian lithium firm Nemaska Lithium (OTCQX:NMKEF). Nemaska is currently in need of funds to support the buildout of a lithium hydroxide and carbonate producing facility located in Quebec.
March 2018: CATL announced a $66 million investment into North American Lithium, which will allow the company to expand its current product offering from spodumene concentrate to lithium carbonate. North American Lithium is expected to be able to deliver up to 23,000 T LCE per year once the facility is operational. CATL recently signaled its intent to file an IPO valued at a total market capitalization of $20 billion, with 10% being issued as new equity. The announcement highlights the lithium production opportunity for the eastern Canadian province of Quebec.
February 2018: Millennial Lithium (OTCQX:MLNLF) announced a follow-on investment supported by both new and existing Chinese investment groups. Millennial Lithium Corp. is engaging in a private placement of up to 2,206,671 units at $3.50 per unit. The private placement is to be completed concurrently with the company's public offering, which was announced on Feb. 20, 2018.
The placees in the private placement include a subsidiary of Lamtex Holdings Ltd., and Stand Virtue Ltd., a subsidiary of GCL Poly Energy Holdings Ltd.
February 2018: POSCO (OTCPK:PKXFF) announced a supply agreement and investment into Australian lithium play Pilbara Minerals (OTCPK:PILBF). The South Korean steelmaker agreed to buy up to 240,000T of lithium concentrate a year from Australian miner Pilbara Minerals. As part of the deal, the Australian unit of POSCO will also acquire a 4.75 percent stake in Pilbara for A$79.6 million. Further, POSCO has announced its intentions to make about 30,000T of lithium products per year starting from 2020.
January 2018: Toyota Tsusho (OTCPK:TYHOF), the strategic trading arm of Toyota Motors (TM), invested nearly A$300 million into Orocobre (OTCPK:OROCF) in consideration for 15% of the company. The investment was made at a 17% premium to the 30-day VWAP. Orocobre completed a capital raise of $63 million through a 1 for 20 entitlement offer at A$6.55. A total of $100 million debt will be sought with the aid of Toyota Tsusho, likely from Mizuho Corporate Bank, which provided the credit facility for Olaroz Stage 1. Olaroz is to be expanded by an additional 25,000 T LCE/year, up front 17,500 T LCE, with a total capacity of 42,000 T LCE per year. Toyota Tsusho will retain marketing rights for materials produced under the Stage 2 expansion. Lithium hydroxide construction will commence in mid-2018 with a CAPEX of $60-70 million. Non-dilutive measures, including bank debt and government programs, will cover most of the CAPEX. Orocobre will contribute only $6 million from its treasury to support the project.
December 2017: Toronto-based lithium junior exploration company, Lithium X (OTCPK:LIXXF), announced that NextView Investment will acquire all of the outstanding shares in the company. The deal is valued at over $250 million. NextView is a large Chinese, resource-focused organization that has teamed up with Tibet Summit to establish a $1.5 billion investment fund to acquire overseas mining assets, with a focus on new energy resource sectors. Lithium X is a junior lithium exploration company focused on its flagship project, the Sal de los Angeles project in the Argentina region of the Lithium Triangle.
November 2017: A sizable investment of $30 million was made by Million Surge, a wholly-owned subsidiary of GCL, into Millennial Lithium. Millennial is a late-stage lithium exploration company focused on its flagship asset at Pastos Grandes, located in the Lithium Triangle zone of Argentina. Based on the company's recently filed technical report, the lithium brine asset includes 2.1 million T of LCE in the Measured and Indicated Resource categories, with an additional 878,000 T LCE in the Inferred Resource category.
March 2017: Talison Lithium, a joint venture between Albemarle (ALB) and Tianqi, will expand production at the Greenbushes lithium site. January 2017: One of China's largest battery materials companies, Ganfeng, confirms a direct investment into Lithium Americas, which will allow the company to move its Cauchari Basin project into production by 2020. The companies reached a financial agreement that will see Ganfeng invest over $190 million in exchange for around 19% of the outstanding shares of Lithium Americas. A private placement was completed for around $50 million and a $125 million project debt facility was established, which will allow the company to quickly move into construction in 2019. In addition to the financing, the companies have agreed to terms around an off-take agreement that will see Ganfeng have access to a large component of finished goods delivered from the Cauchari site at market prices.
Additional transactions have occurred in Australia where the lithium industry has been shipping spodumene concentrate to Chinese converters for processing before making its way into the global supply chain. Altura Mining (OTCPK:ALTAF) has been working its Chinese shareholders and off-take partners to raise the necessary construction financing to move its Pilgangoora lithium project forward. Chinese automaker Great Wall Motor Company (OTCPK:GWLLY) has taken a 3.5% stake in Pilbara in consideration for A$28 million. Another Australian hard-rock company, Tawana (OTCPK:TWNAF), has received funding from China's Jiangte Special Electric Motor Company made up of $20 million in equity and $5 million in debt. The company also received a $12.5 million pre-payment under an off-take arrangement with Burwill Commodity. Based on information available on Burwill's website, the company has obtained an exclusive selling rights to the lithium concentrate coming from the Bald Hill Project in Australia for a five-year term and pre-emptive rights to the same for subsequent five years. The company also plans to participate in the downstream processing and sales of lithium carbonate products.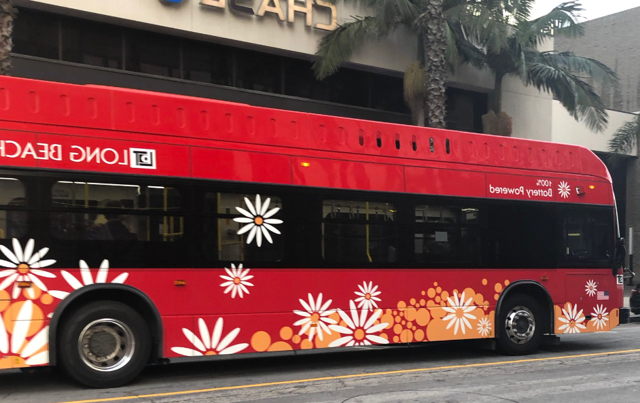 (Authored supplied - BYD battery electric bus in Long Beach, California)
Investing into the market
Today, there are a handful of key lithium producers including: Albermarle, Galaxy Resources (OTCPK:GALXF), SQM (SQM), FMC (FMC) and Orocobre. Emerging lithium producers have been listed throughout this document and should be reviewed on a company-by-company scenario. Most of these producers or their partner company are publicly traded on global stock exchanges and held in specialized funds. Recently established specialty ETFs like the Lithium & Battery Global X Fund (LIT) offer exposure to lithium chemical producers, battery and material manufacturers along with automakers. For investors who are generalists, the Lithium Global X Fund can provide direct exposure to the entire supply chain, while active investors may instead wish to focus on companies which are actively producing lithium chemicals or that control projects that are at an advanced stage of exploration. Additional details on the Lithium & Battery Global X fund can be found here.
Early stage lithium exploration companies in both the brine and hard-rock businesses should be considered highly speculative as new supply enters the market over the next few years. There are a number of variables that will impact the need for additional lithium exploration, including the currently unknown uptake rate for electric vehicles and energy storage technologies.
Another option to play the emerging market is to invest directly into lithium battery manufacturers such as LG Chem, Samsung SDI (OTC:SSDIY), and Panasonic. China's soon-to-be largest battery manufacturer, CATL, is expected to complete an IPO towards the end of FY2018 while shares in the current largest Chinese battery manufacturer, BYD, can be purchased on a US secondary listing. BYD also manufactures electric cars and buses along with stationary energy storage systems.
Disclosure: I am/we are long OROCF, AVLIF.
ARTICLE INCLUDES: ALB, ALTAF, BYDDY, EGTYF, FMC, GALXF, GWLLY, LGCLF, LIT, LIXXF, MLNLF, NMKEF, OROCF, PCRFY, PKXFF, SQM, SSDIY, SSNLF, TWNAF, TYHOF