STALEMATE: CHINA SETS THREE 'NON-NEGOTIABLE' DEMANDS
It now looks like the trade war talks were in reality "constructive". Quite the contrary in fact, as Mish Shedlock recently recapped:
Trump demands China put commitments into law.
China replied that "no one should expect China to swallow bitter fruit that harms its core interests".
Trump ordered Lighthizer to begin the process of imposing tariffs on all remaining imports from China This would impact an additional $300 billion worth of goods.
China said it would retaliate.
On Saturday, Trump warned China not to retaliate or it would face worse terms. Trump Tweeted "Love collecting BIG TARIFFS!"
Kudlow said on Sunday he expected retaliatory tariffs to kick in but that it had not happened yet.
China warned Trump on Sunday not to underestimate China's endurance and that China is not afraid to fight.
China posted its own set of demands for further talks including the removal of all extra tariffs.
CHINA DEVELOPMENTS
The three demands are:
The complete removal of all trade-war related tariffs,
The US must set targets for Chinese purchases of goods in line with real demand and
Ensure that the text of the deal is "balanced" to ensure the "dignity" of both nations.
The China's People's Daily reported that the U.S. should take full responsibility for trade-talk setbacks because it raised tariffs on China's products, state television reported. China sought a mutually beneficial agreement but the U.S. went back on its word, state broadcaster CCTV reported on Sunday.
According to people close to the talks, as the sides marched toward a deal that they hoped initially to close last week, they had gotten stuck in recent weeks on the question of lifting the U.S. tariffs in response to Chinese steps to address American complaints. When the U.S. insisted that it would leave tariffs in place, the Chinese threatened to blow up the discussions, according to two people familiar with the discussions.
US DEVELOPMENTS
In the latest weekend developments, White House top economic adviser, Larry Kudlow, said that China has invited U.S. Trade Representative Robert Lighthizer and Treasury Secretary Steven Mnuchin back to Beijing, though no date has been set for new talks, and the most likely date for the next meeting between Trump and Xi would be the G-20 meeting in late June.
Underscoring the parlous nature of the negotiation, Representative Robert Lighthizer said on Friday that the administration is planning to release details of its process for imposing tariffs on $300 billion in Chinese imports. The move will likely have the desired effect: Communicating that Trump doesn't plan to yield on what's left of his core demands.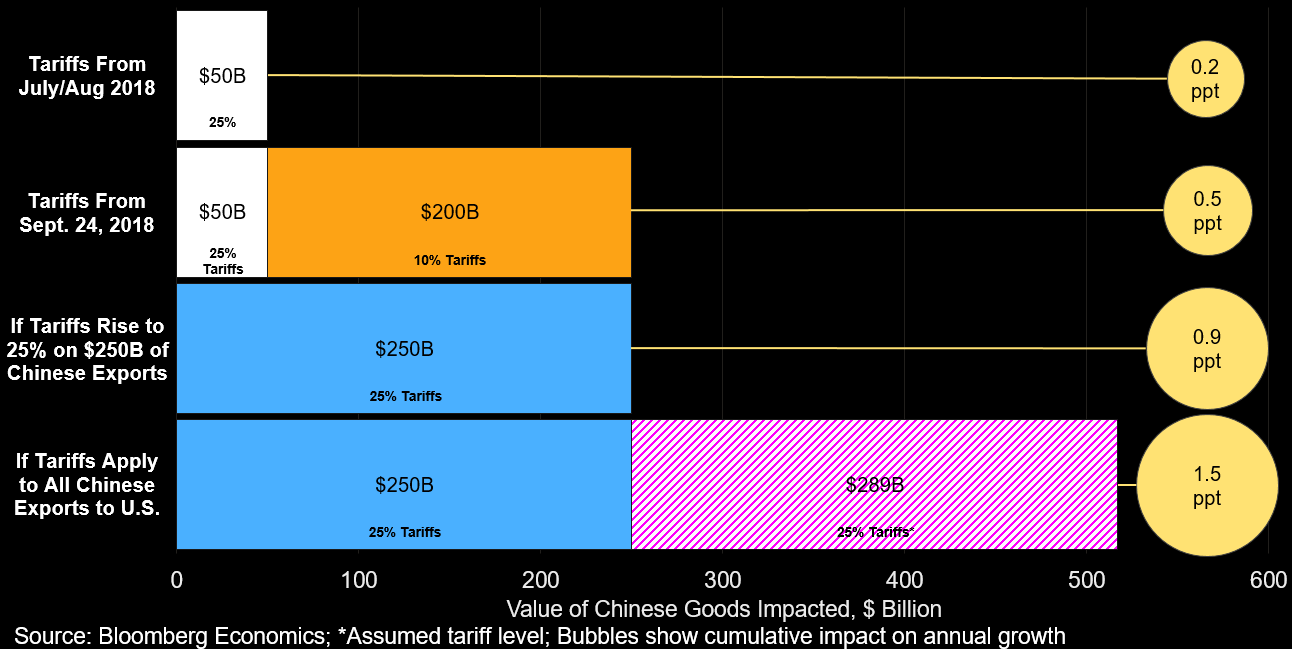 For those keeping track, here's a timeline courtesy of Rabobank.
---
---
[SITE INDEX -- TIPPING POINTS - GEO-POLITICAL EVENT]
A PUBLIC SOURCED ARTICLE FOR MATASII
READERS  REFERENCE: (SUBSCRIBERS & PUBLIC ACCESS) 
FAIR USE NOTICE  This site contains copyrighted material the use of which has not always been specifically authorized by the copyright owner. We are making such material available in our efforts to advance understanding of environmental, political, human rights, economic, democracy, scientific, and social justice issues, etc. We believe this constitutes a 'fair use' of any such copyrighted material as provided for in section 107 of the US Copyright Law. In accordance with Title 17 U.S.C. Section 107, the material on this site is distributed without profit to those who have expressed a prior interest in receiving the included information for research and educational purposes.  If you wish to use copyrighted material from this site for purposes of your own that go beyond 'fair use', you must obtain permission from the copyright owner.
---
---
NOTICE  Information on these pages contains forward-looking statements that involve risks and uncertainties. Markets and instruments profiled on this page are for informational purposes only and should not in any way come across as a recommendation to buy or sell in these assets. You should do your own thorough research before making any investment decisions. MATASII.com does not in any way guarantee that this information is free from mistakes, errors, or material misstatements. It also does not guarantee that this information is of a timely nature. Investing in Open Markets involves a great deal of risk, including the loss of all or a portion of your investment, as well as emotional distress. All risks, losses and costs associated with investing, including total loss of principal, are your responsibility.