ECB MAY OFFER NEW "LONG-TERM LOANS" OR "SERIES OF TLTRO's" TO PREVENT TIGHTENING
---
---
A PUBLIC SOURCED ARTICLE FOR MATASII (SUBSCRIBERS & PUBLIC ACCESS) READERS  REFERENCE
SOURCE:  01-22-19 - Bloomberg - "ECB May Offer New Long-Term Loans to Prevent Tightening"
---
---
MATASII SYNTHESIS:
The European Central Bank's targeted longer-term refinancing operations won't mature until 2020 but banks will already be squeezed for liquidity this year.
With financial institutions looking to replace some or all of the 489 billion euros ($556 billion) in outstanding loans before their maturity falls below one year -- a regulatory threshold -- the ECB is likely to offer a new series of TLTROs to prevent financial conditions from tightening, according to research by Bloomberg Economics.
Policy makers ended net asset purchases in December and probably won't raise interest rates until the final month of the year.
MATASII NOTE: There is More to This Than Meets The Eye!!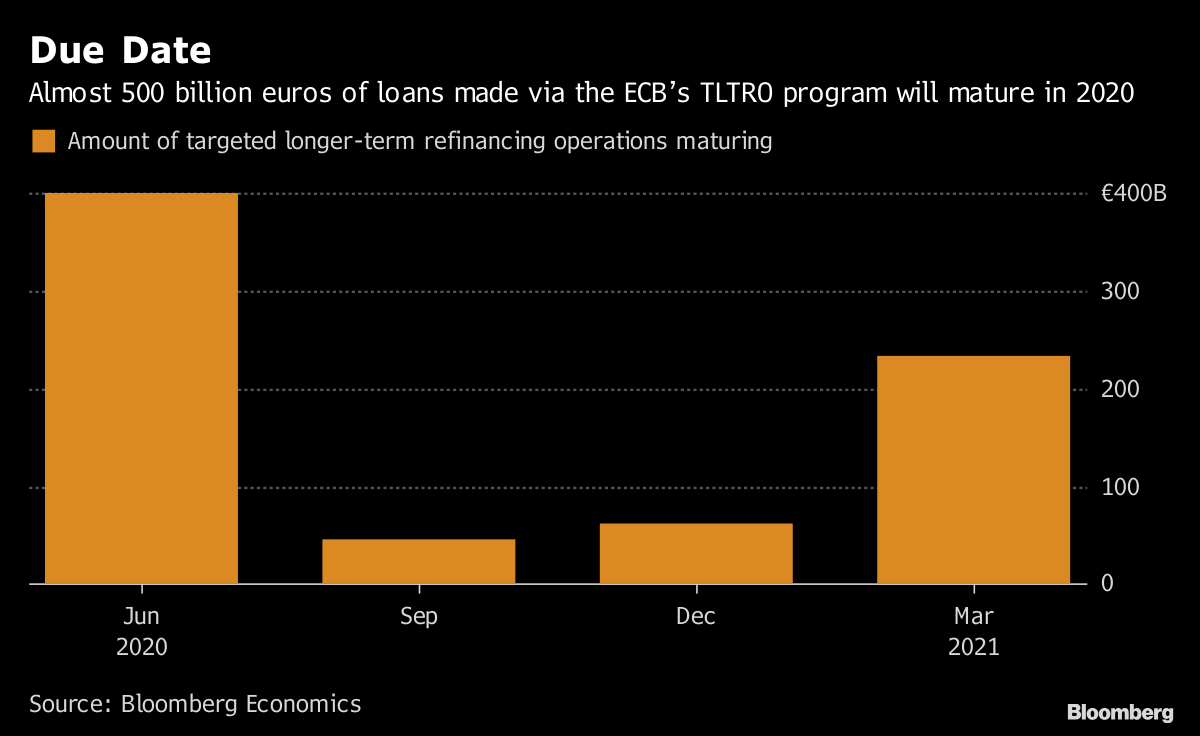 ---