ELECTION DAY: WILL THIS BE A MACRO "SHOCK" EVENT?
We outlined in this month's November UnderTheLens video that occasionally the Macro delivers a SHOCK to the controlling short term market driver of SENTIMENT. Is just such a shock about to occur?
We argued in the video that such 'shocks' most often occur when well entrenched market beliefs are abruptly found to be false. What does the market currently believe that is false and delusional? We think it is the misguided perception of the US Presidential Election outcome.
WHAT THE ODDS MAKERS & BOOKIES ARE BETTING
Let's first consider how the professional betting sees the outcome.
According to the sportsbooks, Joe Biden started the week with a 69.2% chance of winning the 2020 US election. However, Biden is set to end the working week in a slightly looser grip on the election betting market. Building support continues to build for Trump resulting in a Biden election chance dropping 5%. I doubt the Democratic party will lose too much sleep over the movement given that Joe Biden remains the very firm betting favorite since, the current Presidential election betting odds imply his chances of winning stand at 64.5%
Several UK bookmakers have once again cut Donald Trump's betting odds in the last twenty-four-hours, however, the best price on the market remains +188, which implies a 34.8% chance. Remember, Donald Trump was the long-time betting favorite to win the 2020 election, his odds in February implied he had a 61.9% chance of winning. However, he was knocked from the top of the betting market in May by Joe Biden.
| | | | |
| --- | --- | --- | --- |
|   | US ODDS | UK ODDS | IMPLIED % CHANCE |
| TRUMP/PENSE | +188 | 15/8 | 34.8% |
| BIDEN/HARRIS | -182 | 11/20 | 64.5% |
NOTE: For those new to online betting, if you were to wager $100 on Donald Trump winning the 2020 election, you would be set to win $287.50 ($187.50 profit). To put this into perspective, the New England Patriots were +180 to beat 
Buffalo Bills
 on Sunday. If you were to have wagered $100 on the Patriots winning, you'd be set to collect $280. As it was you lost your $100!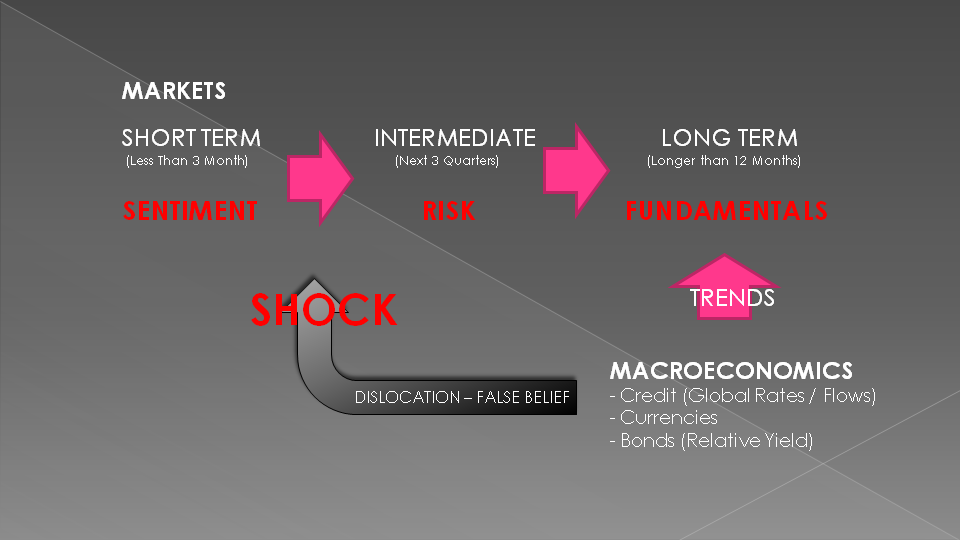 Interestingly, despite only accounting for just 31% of bets put down in the last twenty-four-hours, Joe Biden has accounted for 81% of the actual money wagered on the 2020 election in that time period. This means 
The majority of bettors think Trump will win, 
But the bigger, potentially sharpy punters, are more willing to outlay larger volumes of money on Joe Biden. 
OddsChecker's Head of Marketing, Sam Eaton: 
"Despite the betting market casting some doubt on Donald Trump's chances ahead of next weeks election, he does, in fact have a much better chance than he did at this point in the 2016 election. Five days prior to the 2016 election, Donald Trump's odds (+225) implied he only had a 30.8% chance of defeating Hillary Clinton."  
"The 2020 election betting trends are following a similar pattern to those witnessed in 2016. On both occasions, the outsider, Donald Trump accounted for the majority of actual bets placed on the outcome of the election. Another big political event where bettors correctly predicted the upset was Brexit, on this occasion 73% of bets were placed on leave."
"Donald Trump's popularity with bettors could potentially grow before election day due to an increase in less frequent bettors getting involved with the betting market. Smaller bettors are more likely to wager the outsider due the bigger potential wins. One of our UK partners has already taken over $260 million of wagers on the US election, making the 2020 election their biggest betting event in history. The operator is predicting that number could still rise to $650 million before election day." 
"In a normal betting market, you'd expect Donald Trump's odds to shorten with the number of people looking to place a wager on him winning. However, the bigger volumes of money being put down on Joe Biden is balancing out the market. We don't predict a huge shift in the odds before election day, but there's a possibility Donald Trump's chances (implied probability from the odds) could rise to 36-39% before Tuesday."
WHAT THE MARKET BELIEVES (AND HAS PRICED IN)
As of last Friday morning, another political prediction site 
FiveThirtyEight.com
 had Biden with an 89% chance of winning the vote while the polling firm RealClearPolitics had Biden/Harris with a 6 point lead. The Political Polls have a clear margin of victory for the Biden/Harris ticket with a additionally a popular vote win of 87.5%. 
The Biden/Harris Democrat Ticket Will Win, Betting is 66.7% for,
An Electoral College win for Biden/Harris. Betting is 70.6% for, 
The House and Senate will be taken by the Democrats. Current betting odds are 60.8%f or.
CONCLUSION
A Trump/Biden win will Potentially be a major shock to the 
Polls, Betting AND the Markets!
WE EXPECT A SHOCKER OUTCOME WITH A TRUMP/BIDEN WIN WHILE NARROWLY MAINTAINING CONTROL OF THE SENATE.

Trump Rallies reflect 25-35 thousand turning outs while Biden/Harris get 20-100 in total,

With record numbers voting (100M in advance polls as of Sunday) we think the "enthusiasm" factor is under represented in the polling,

Trump Rallies show 20% of attendees are registered Democrats who are voting Trump. This suggests the polling sample representations are faulty,

Trump is running 3-5 rallies per day – Biden has normally called a "Lid" almost everyday. Voters read this negatively and question his physical ability to handle the physical rigors of the Presidency.

Republicans have a massive ground game (2-2.5M workers) while Democrats have chosen solely a 'Digital' game,

The Black Vote which has been 8% Republican has recently risen to 14% and exit polls are seeing 20% for Trump – This is a massive shift and a death knell to Democratic hopes if sustained.

The Back Trump wants Law & Order while Trump's Platinum Plan has struck a cord with Back Voters,

Hispanics are moving strongly towards Trump because their "Anti-Socialist" views are compatible with the Democratic Socialist Platform.
We should expect a very close election resulting in vote count disputes and legally contested results taking center stage. 
Additionally, we see turmoil coming with the Electoral Collage voting on December 14th through December 23rd.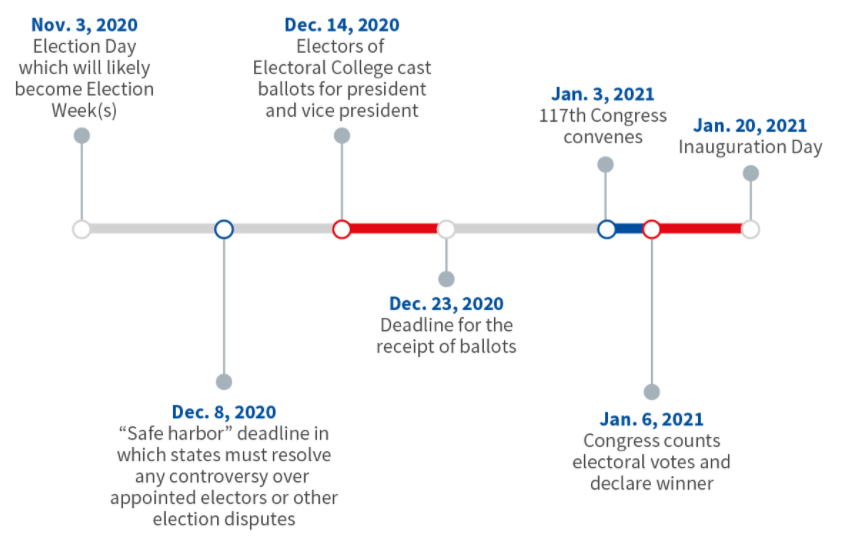 Expect short term market turmoil before the markets likely explode higher after the January Presidential inauguration since either side is committed to dramatic increases in fiscal stimulus spending!!! 
If you're in the unfortunate habit of watching the mainstream media, you might be forgiven for being unaware that there is a presidential election next Tuesday. You see, the network newscasts and most of the cable news stations have been treating Democratic presidential nominee Joe Biden's daily activities as those of a man approaching his coronation-not of a politician going into battle with an adversary. As far as the media is concerned, President Donald Trump is already defeated, and the Democrats have secured control of the House and taken a majority of the Senate. 
God is in His Heaven, and the (Democratic) order in the United States has been restored. 
FAIR USE NOTICE  This site contains copyrighted material the use of which has not always been specifically authorized by the copyright owner. We are making such material available in our efforts to advance understanding of environmental, political, human rights, economic, democracy, scientific, and social justice issues, etc. We believe this constitutes a 'fair use' of any such copyrighted material as provided for in section 107 of the US Copyright Law. In accordance with Title 17 U.S.C. Section 107, the material on this site is distributed without profit to those who have expressed a prior interest in receiving the included information for research and educational purposes.  If you wish to use copyrighted material from this site for purposes of your own that go beyond 'fair use', you must obtain permission from the copyright owner.
---
---
NOTICE  Information on these pages contains forward-looking statements that involve risks and uncertainties. Markets and instruments profiled on this page are for informational purposes only and should not in any way come across as a recommendation to buy or sell in these assets. You should do your own thorough research before making any investment decisions. MATASII.com does not in any way guarantee that this information is free from mistakes, errors, or material misstatements. It also does not guarantee that this information is of a timely nature. Investing in Open Markets involves a great deal of risk, including the loss of all or a portion of your investment, as well as emotional distress. All risks, losses and costs associated with investing, including total loss of principal, are your responsibility.