EURODOLLAR SHORTAGE IS CRIPPLING GLOBAL CREDIT GROWTH
When the Shanghai Accord was launched the US Dollar needed to be taken down from a level approaching 117 based on the BIS's REER.   The "trend line" suggested this was a global limit to the Us Dollar's strength which has previously forced or triggered major adjustments in the US$.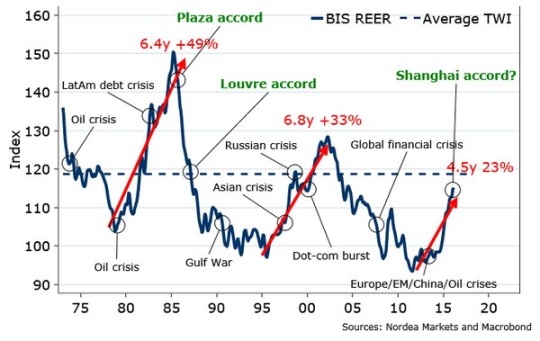 Today after a wild ride we have the US Dollar (DXY) at 100.51 - having effectively gone nowhere over the last 2 years.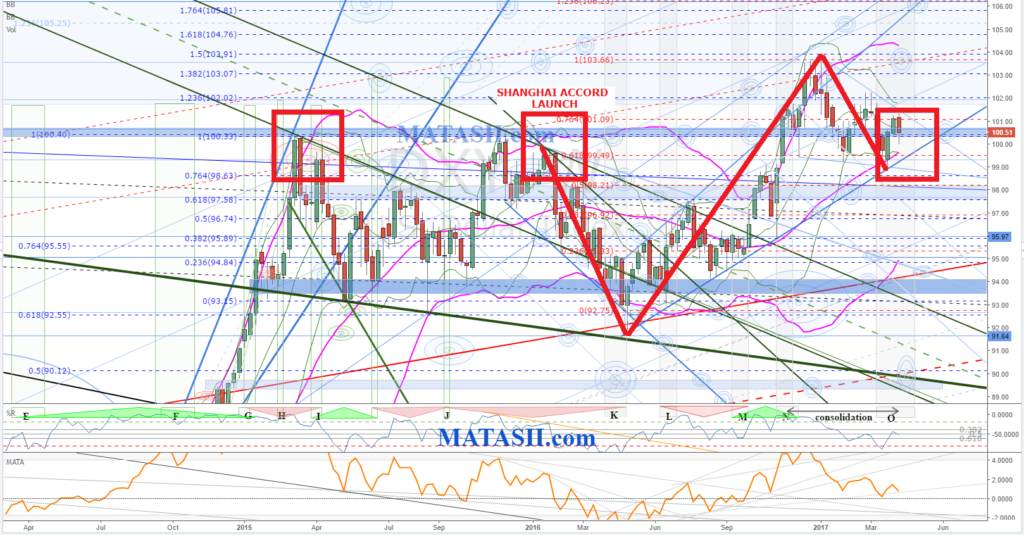 The continued strength in the US Dollar has resulted in a growing global shortage of the EURODOLLAR critical to ongoing international financing and trade.
This situation is presently strangling the global economy as it effectively restricts foreign credit growth.
Something must be done - quickly!