HSBC: US & GLOBAL CREDIT CYCLE HAS TURNED
After concluding credit markets are overheated, HSBC's global head of fixed-income research, Steven Major, told clients to cut holdings of European corporate bonds earlier this month. Premiums fail to compensate investors for the prospect of capital losses, liquidity risks and an increase in volatility, according to Major.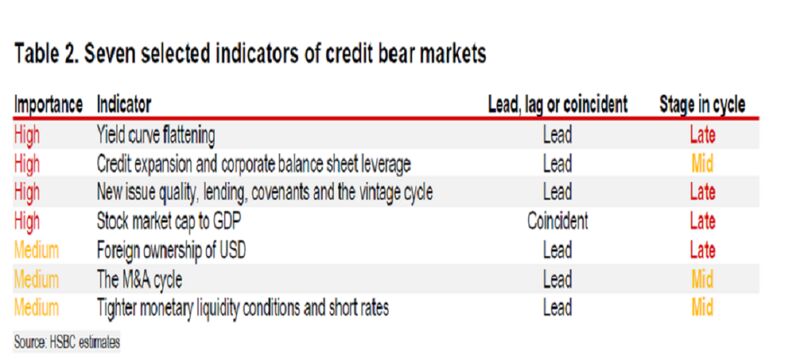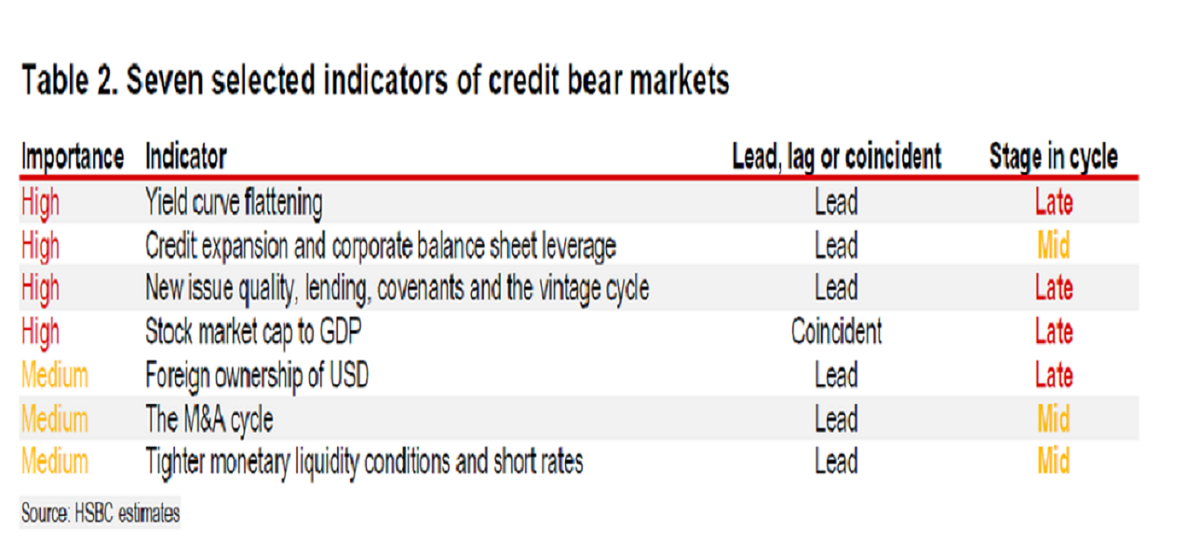 Spreads may widen in the coming months thanks to declining central-bank stimulus and as investors fret over elevated corporate leverage, they write. But, equities are likely to rally further partly due to buybacks, the strategists conclude.
"Bubbles are common in these aging equity bull markets," Citigroup analysts led by Robert Buckland said in a note Friday.
Citigroup analysts also say markets are on the cusp of entering a late-cycle peak before a recession that pushes stocks and bonds into a bear market.