RISK -- LIBOR-OIS SPREAD NEAR EUROZONE DEBT CRISIS LEVELS & PAST BOUTS OF STRESS
Credit analysts are becoming nervous about the spread between Libor and the overnight index swap,  the so-called Libor-OIS spread that is used to gauge problems in the plumbing of  the credit system. It has widened to near levels seen in the eurozone debt crisis and past bouts of stress.
LIBOR-OIS Spread at 4 Year High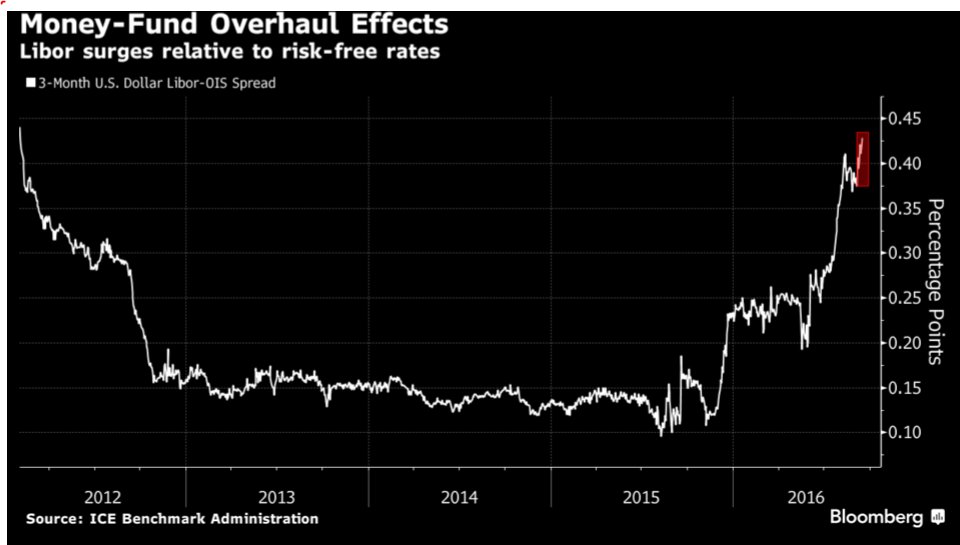 LIBOR is risky in the sense that the lending bank loans cash to the borrowing bank, and the OIS is stable in the sense that both counter-parties only swap the floating rate of interest for the fixed rate of interest. The spread between the two is, therefore, a measure of how likely borrowing banks will default.