POSSIBLE SUCCESSOR TO JPM'S DIMON WARNS: "ECB BOND BUYING CREATES ZOMBIE CORPORATIONS"
-- SOURCE: 07-18-18 Bloomberg - "ECB Bond-Buying Creates Zombie Companies, Possible Successor to Dimon Warns" --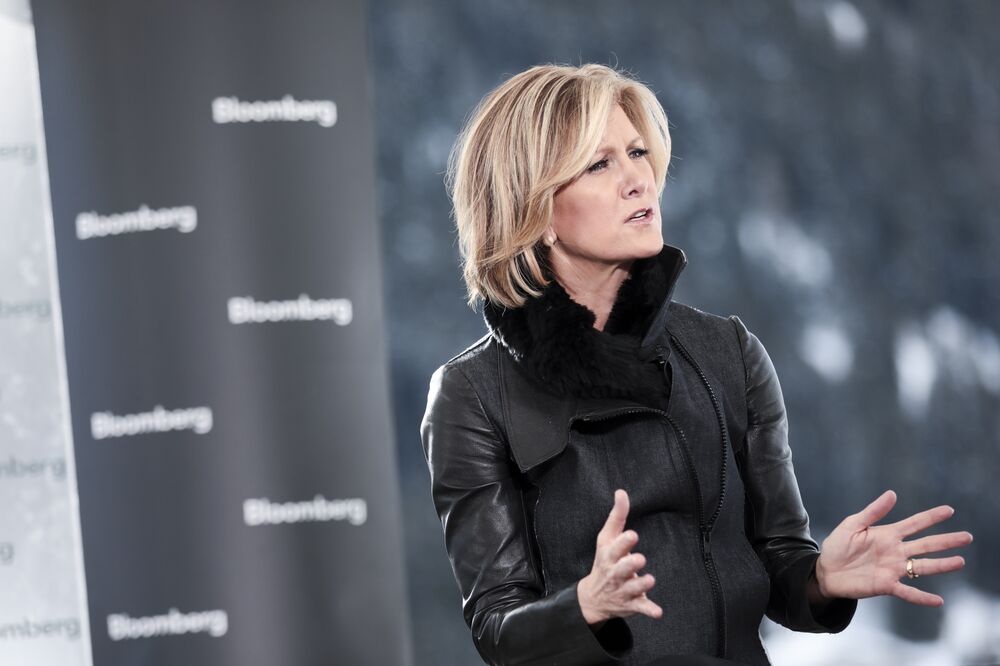 Mary Callahan Erdoes
 Photographer: Simon Dawson/Bloomberg
The European Central Bank's bond-buying program has created a "dangerous" environment for investors by masking risks in the market for corporate debt, according to Mary Callahan Erdoes, the head of JPMorgan Chase & Co.'s asset and wealth management business.
"You're equally rewarding the A-plus student and the student who's doing no homework and is just showing up," Erdoes said Wednesday at the CNBC Institutional Investor Delivering Alpha Conference in New York. "That's a super dangerous place to be, because when that gets pulled back and the markets have to sort of figure out the good from the bad, and you have real-money buyers in there as opposed to the governments, then you start to do your homework and you figure out, 'This is not all the same.' "
In essence, the policy means the market isn't properly pricing risk, making it harder to invest, she said.
Erdoes, along with a handful of other executives, is considered a possible successor to Chief Executive Officer Jamie Dimon. She was hired in 1996 to head fixed-income investing for wealthy individuals, foundations and endowments, becoming CEO of the private bank in 2005 and the chief of what is now asset and wealth management in 2009.
Years of easy-money policies helped drive down the cost of financing in Europe. That helped the region's investment-grade corporate-credit market swell 45 percent in the last three years to about 1.5 trillion euros ($1.75 trillion). ECB officials have signaled that they're comfortable with investor expectations for bond purchases to be phased out by the end of the year or so.
The concern is that the ECB's bond buying has created artificial demand for debt of companies that otherwise wouldn't have stayed afloat. They may struggle once the central bank stops supporting borrowing costs, Erdoes said.
"You could have a bunch of walking-zombie companies and you don't even know it," she said.
JPMorgan's wealth-management division posted a profit of $755 million in the second quarter, a 21 percent increase from a year earlier. Assets under management expanded to $2 trillion as markets rose and clients put money into long-term products.