The top panel shows SPG weekly and daily charts as published on March 6th, 2017. While all technicals can be used, orange highlights the more immediate potential technical trigger considerations; HPTZ 1 has been highlighted across all charts.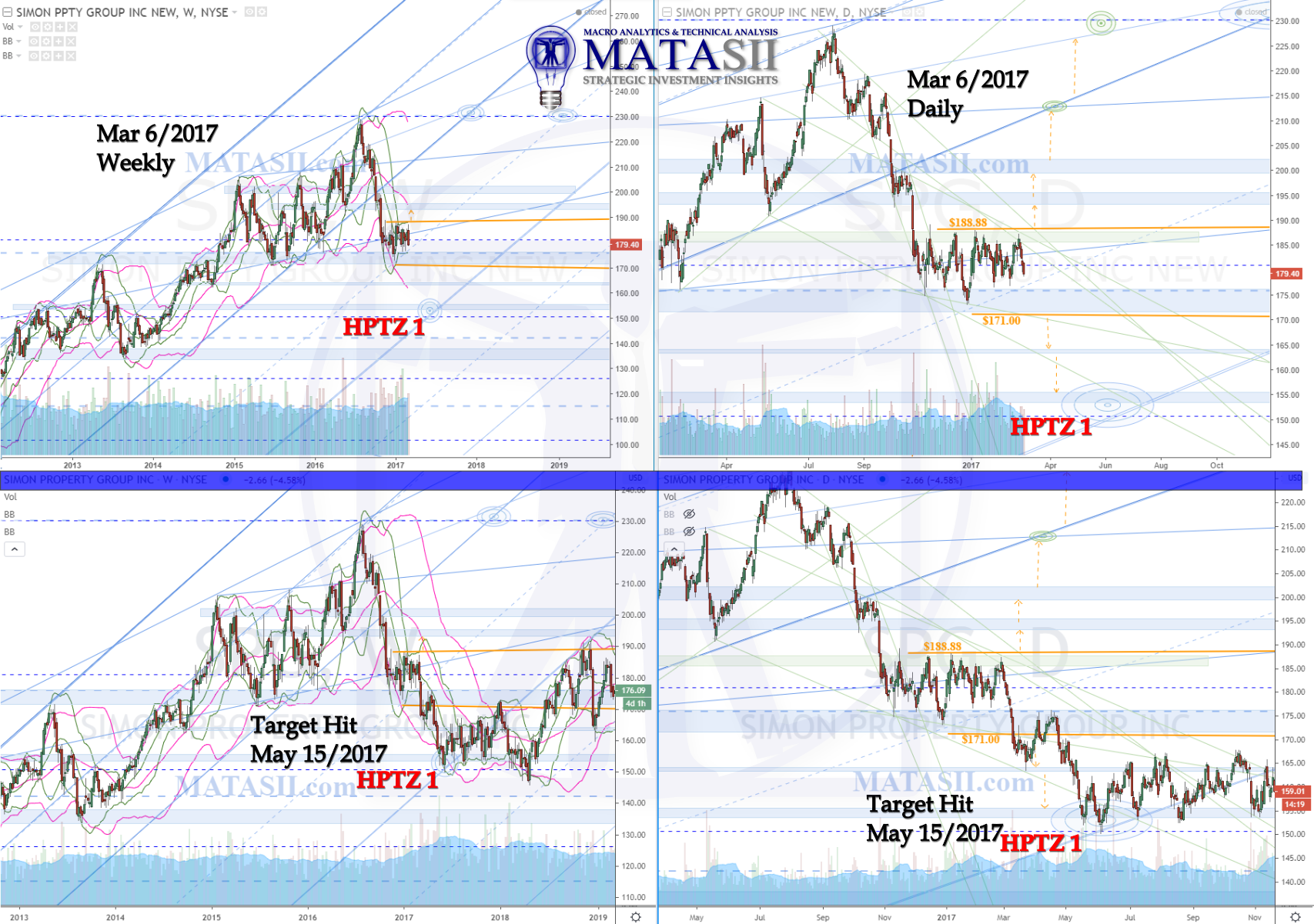 The bottom panel highlights the markets move in to HPTZ 1 on May 15th, 2017.  
The market bounces around and lifts back in to the previous range between the initial trigger considerations.  These, or any other technicals, could have been used again to follow the market to its current low.
SUBSCRIBE To MATASII Full Site Access or SII: Strategic Investment Insights to see current updated charts and the next potential market moves!
MATASII Subscription Options
Full Site Access (all sections)
SUBSCRIBE
FULL SITE ACCESS
$55/monthly
SUBSCRIBE
FULL SITE ACCESS
$550/yearly
SII : Strategic Investment Insights (only)