THE "TRANSITION STAGE" IN THE ROAD TO A FIAT CURRENCY FAILURE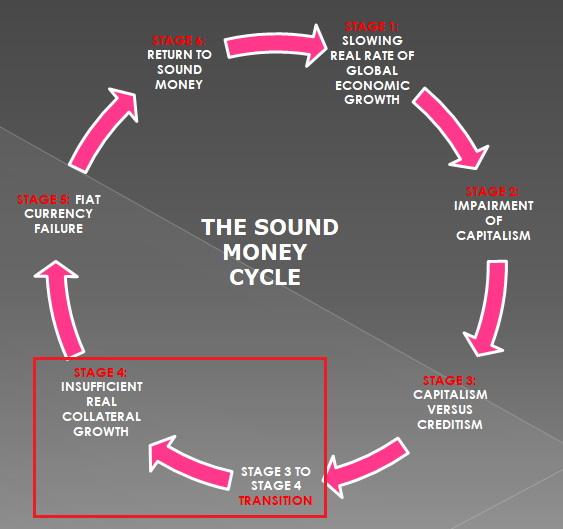 STAGE I: SLOWING REAL RATE OF GLOBAL ECONOMIC GROWTH
Unsound Money & Fiat Currencies (Illusion of Money)
Mispricing of Risk (Monetary Bond Policies: QQE, QE, TLTRO)
Loss of Price Discovery (Monetary Short Rate Liquidity Policies)
STAGE II: IMPAIRMENT OF CAPITALISM
Distortions Create Fragility
Investment Mutates to Speculation and then Outright Gambling  (Bigger Fool)
Fundamentals Replaced By Momentum and Growth Strategies,
Leverage Substituted for Organic Profit Growth (Buybacks, Lending)
STAGE III: CAPITALISM VERSUS CREDITISM
Unproductive Use of Capital,
Level of Debt Burden Servicing,
Stimulus Loses its Impact & Effectiveness,
Ever Increasing Levels of Stimulus Required,
Leverage More Tenuous – Borrowing Short, Lending Long Facilities   - ABCP (2008), VIXammegon (2018), Repo (2019)
STAGE III TO STAGE IV TRANSITION
Passive Investing Peaks: FAANGS & Unicorns,
Fiscal Stimulus / MMT Debasement Leads to:

"Value" and Hard Assets
Infrastructure
STAGE IV: INSUFFICIENT REAL COLLATERAL GROWTH
Third Party Risk & Security Guarantees (Price to Market),
Age of Conflict (Financial, Economic, Political & Social Strife),
Protracted Economic Stagnation (Japanization),
Rising Costs of Real, Unencumbered Collateral,
Kondratieff "Winter
STAGE V: FIAT CURRENCY FAILURE
 Return to Sound Money
OR A
Totalitarian Socialist State (Control of Production)
NOTE: Above as laid out in the six stages of the Sound Money Cycle   "LONGWave - 02-12-20 - FEBRUARY - Strategic Investment Insights (SII): 2020 Q1 Update" - Available to subscribers only.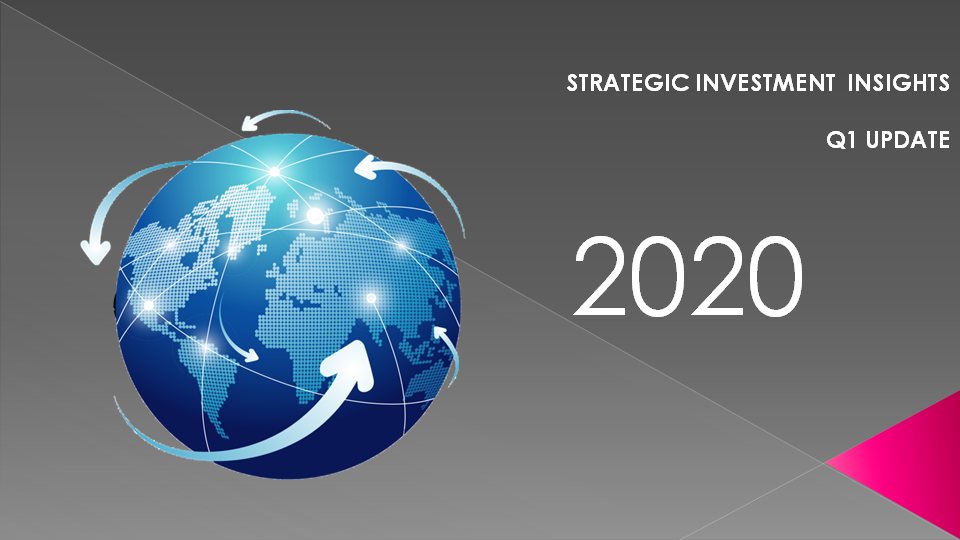 Below is a slightly different view of the Fiat Currency Cycle Failure for comparison.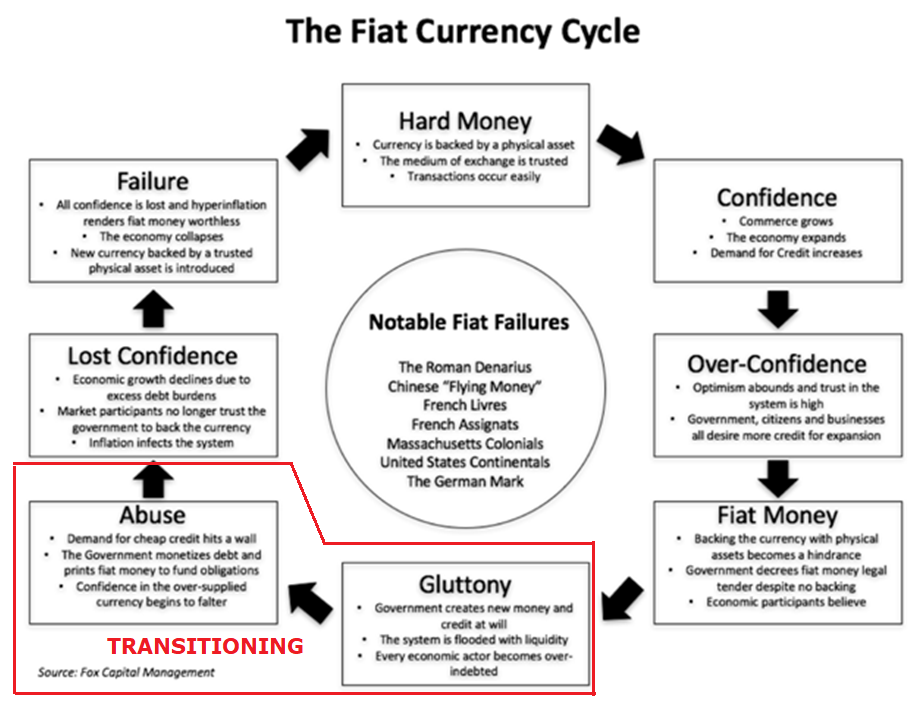 We most recently reviewed this cycle in "UnderTheLens - 01 22 20 - FEBRUARY - Investment Themes For The 20's". - Available to subscribers only.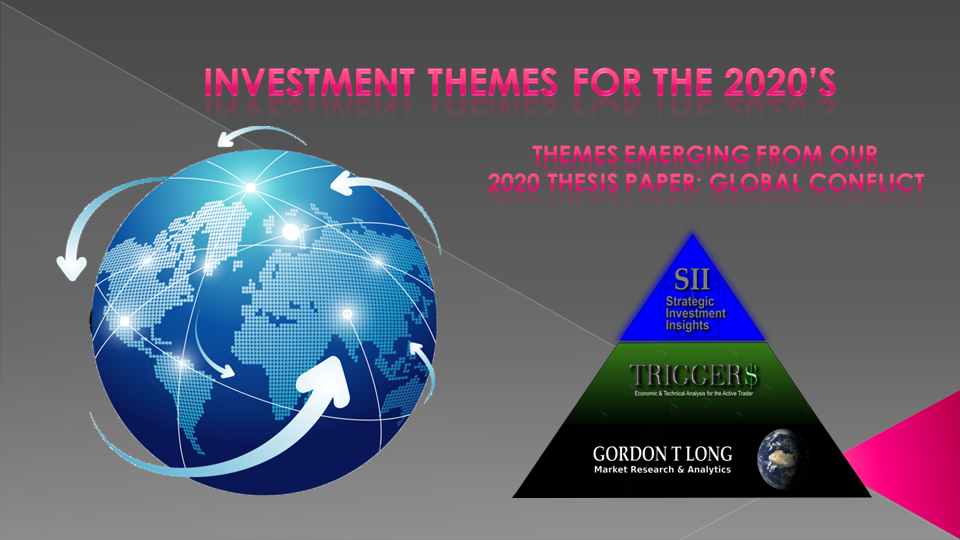 FAIR USE NOTICE  This site contains copyrighted material the use of which has not always been specifically authorized by the copyright owner. We are making such material available in our efforts to advance understanding of environmental, political, human rights, economic, democracy, scientific, and social justice issues, etc. We believe this constitutes a 'fair use' of any such copyrighted material as provided for in section 107 of the US Copyright Law. In accordance with Title 17 U.S.C. Section 107, the material on this site is distributed without profit to those who have expressed a prior interest in receiving the included information for research and educational purposes.  If you wish to use copyrighted material from this site for purposes of your own that go beyond 'fair use', you must obtain permission from the copyright owner.
---
---
NOTICE  Information on these pages contains forward-looking statements that involve risks and uncertainties. Markets and instruments profiled on this page are for informational purposes only and should not in any way come across as a recommendation to buy or sell in these assets. You should do your own thorough research before making any investment decisions. MATASII.com does not in any way guarantee that this information is free from mistakes, errors, or material misstatements. It also does not guarantee that this information is of a timely nature. Investing in Open Markets involves a great deal of risk, including the loss of all or a portion of your investment, as well as emotional distress. All risks, losses and costs associated with investing, including total loss of principal, are your responsibility.