US BUSINESS CYCLE: IN "LATE CYCLE":  OXFORD ECONOMICS' REAL CORPORATE PROFITS
Oxford Economics Ltd. macro strategist Gaurav Saroliya points to another red flag for U.S. equity bulls. The gross value-added of non-financial companies after inflation -- a measure of the value of goods after adjusting for the costs of production -- is now negative on a year-on-year basis.
"The cycle of real corporate profits has turned enough to be a potential source of concern in the next four quarters," he said in an interview. "That, along with the most expensive equity valuations among major markets, should worry investors in U.S. stocks."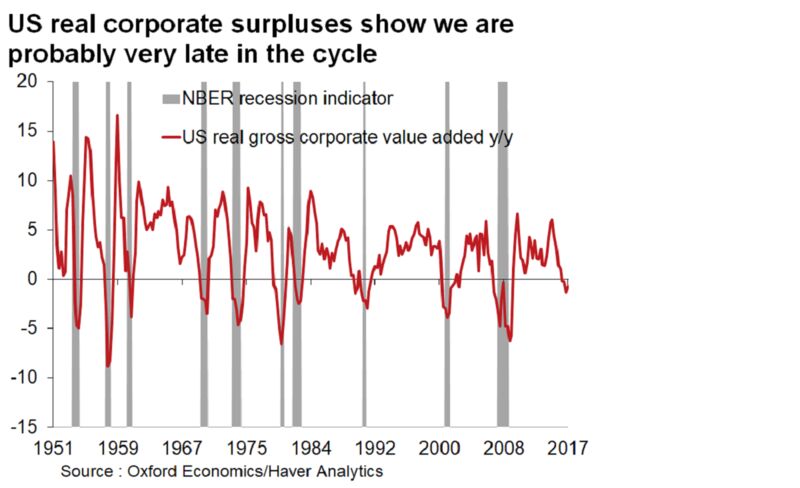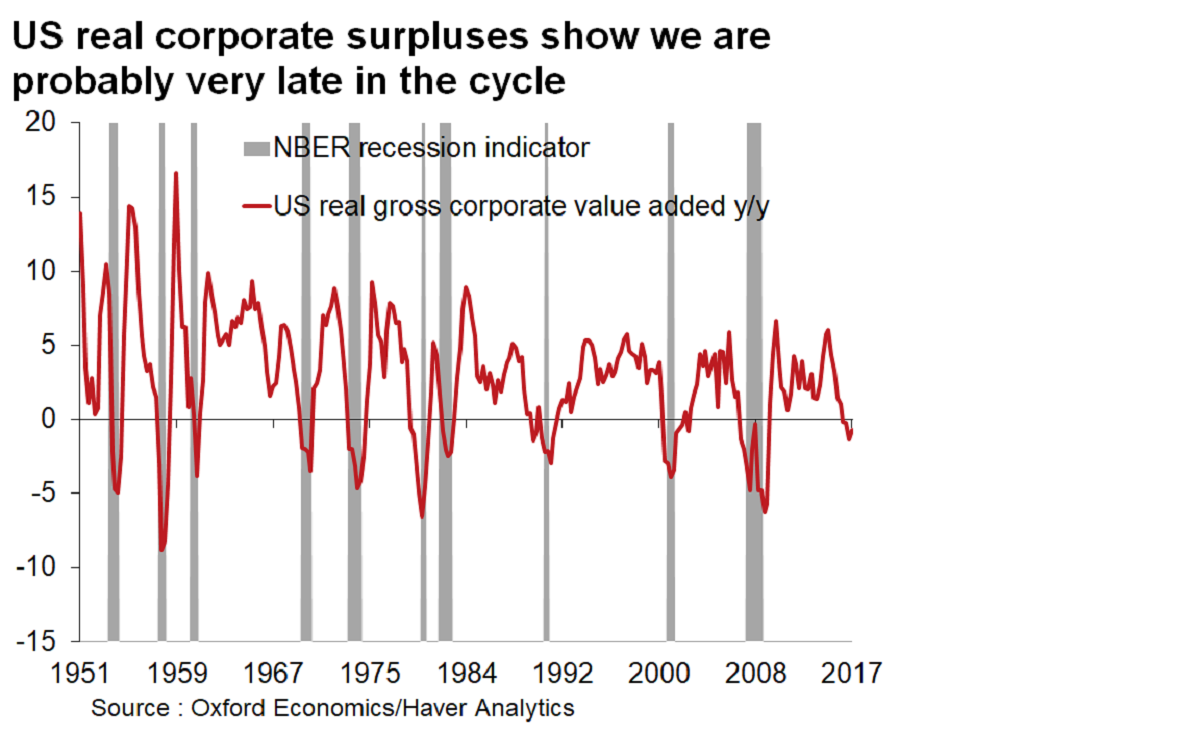 The thinking goes that a classic late-cycle expansion -- an economy with full employment and slowing momentum -- tends to see a decline in corporate profit margins. The U.S. is in the mature stage of the cycle -- 80 percent of completion since the last trough -- based on margin patterns going back to the 1950s, according to Societe Generale SA.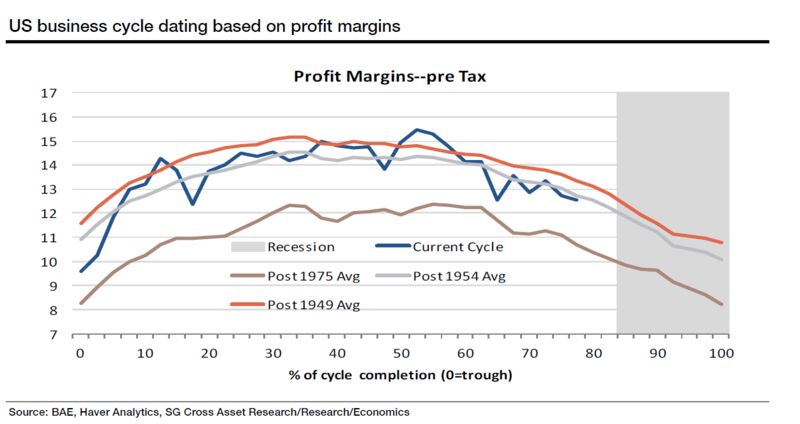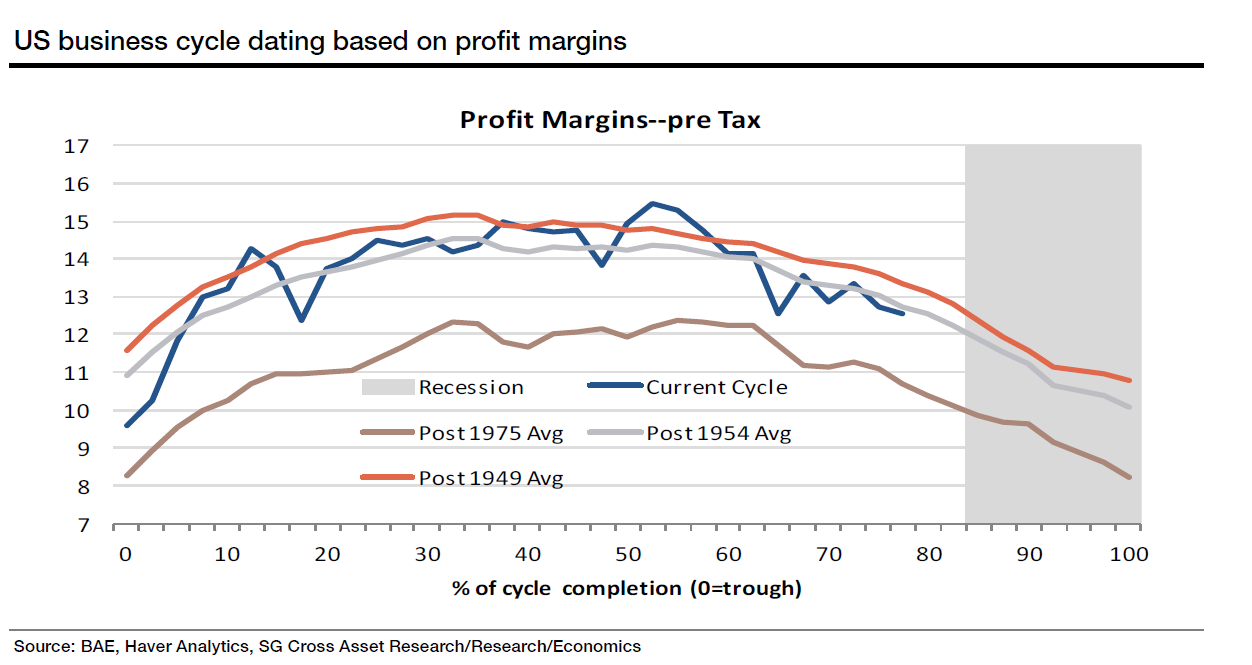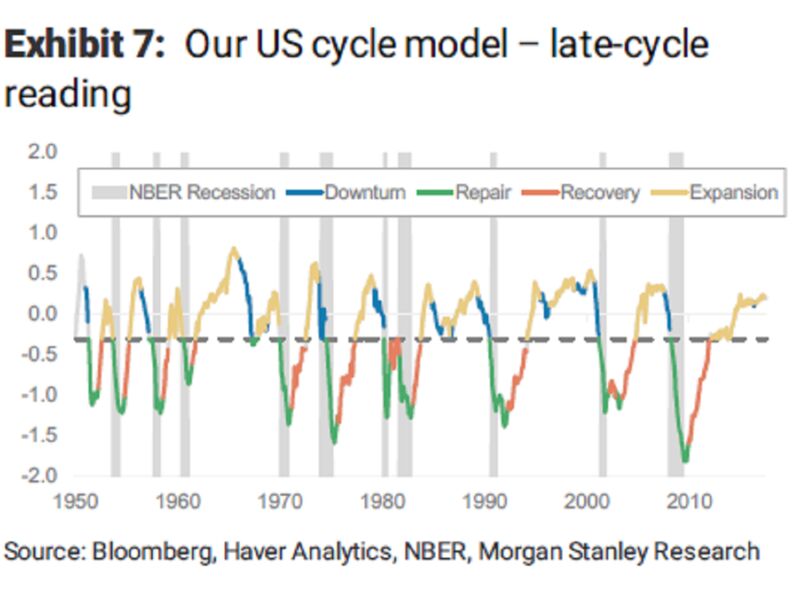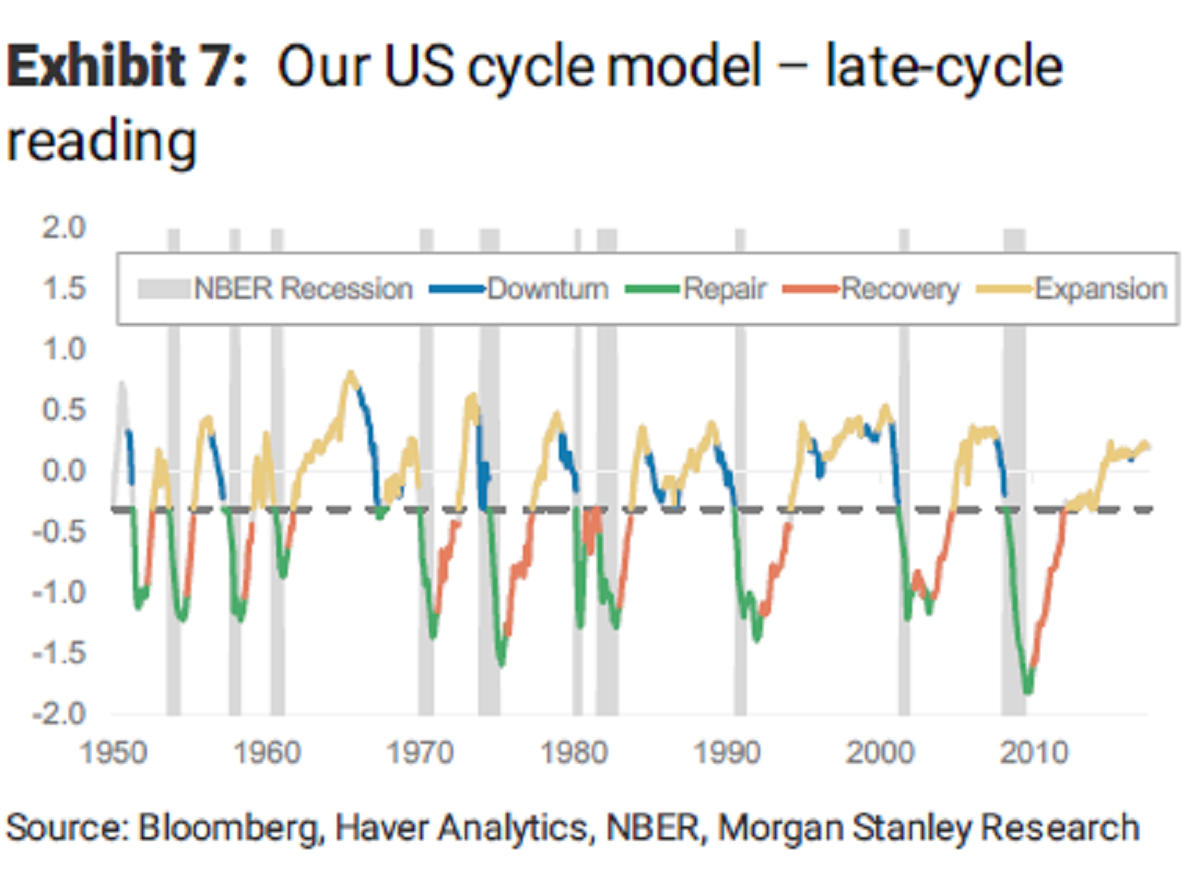 Morgan Stanley