WAGE INFLATION, TRADE WAR PRICE INFLATION & QT PRESSURES ARE DRIVING US BOND MARKET YIELDS HIGHER
---
---
A PUBLIC SOURCED ARTICLE FOR MATASII (SUBSCRIBERS & PUBLIC ACCESS) READERS  REFERENCE
11-05-18 - Extracted from Bloomberg Article - "Bonds and the Shark From 'Jaws' Have a Lot in Common"
---
There is every reason to expect the trend toward higher yields to continue after the October jobs report revealed that wage inflation rose 3.1 percent from a year earlier in the biggest increase since 2009. The following very interesting chart from Leuthold Group chief investment strategist Jim Paulsen shows that wage growth may be reaching a tipping point where it can be expected to accelerate.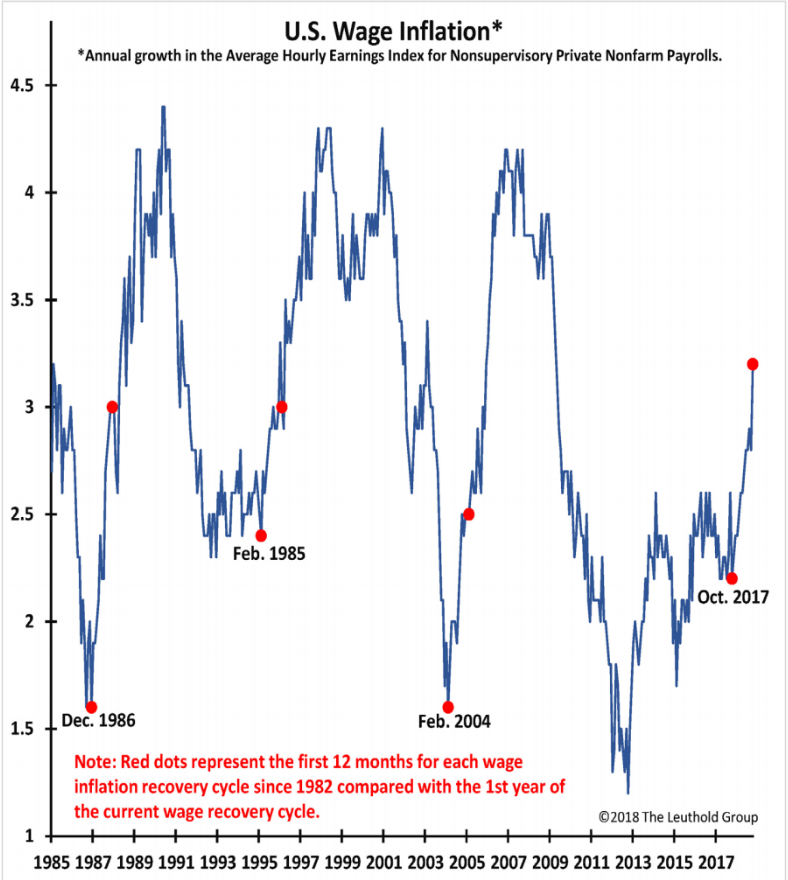 If the implication is right, and wage inflation moves in short order to 4 percent, then a lot of people in the U.S. will feel much happier. But those whose wealth is largely tied up in the stock and bond markets will not be among them.
If this does not give good enough reason for even higher bond yields, consider the pace of quantitative tightening, or QT. The Fed is reducing its balance sheet assets, and this is increasing the supply of bonds, thus putting upward pressure on their yields. The total size of the Fed's balance sheet, the value of the securities it holds, remains enormous and historically without precedent. But the flow, or the change at the margin, generally matters more than the stock of bonds that the Fed is holding. And over the last year the Fed has tightened as much as it eased during the last year of quantitative easing, or QE.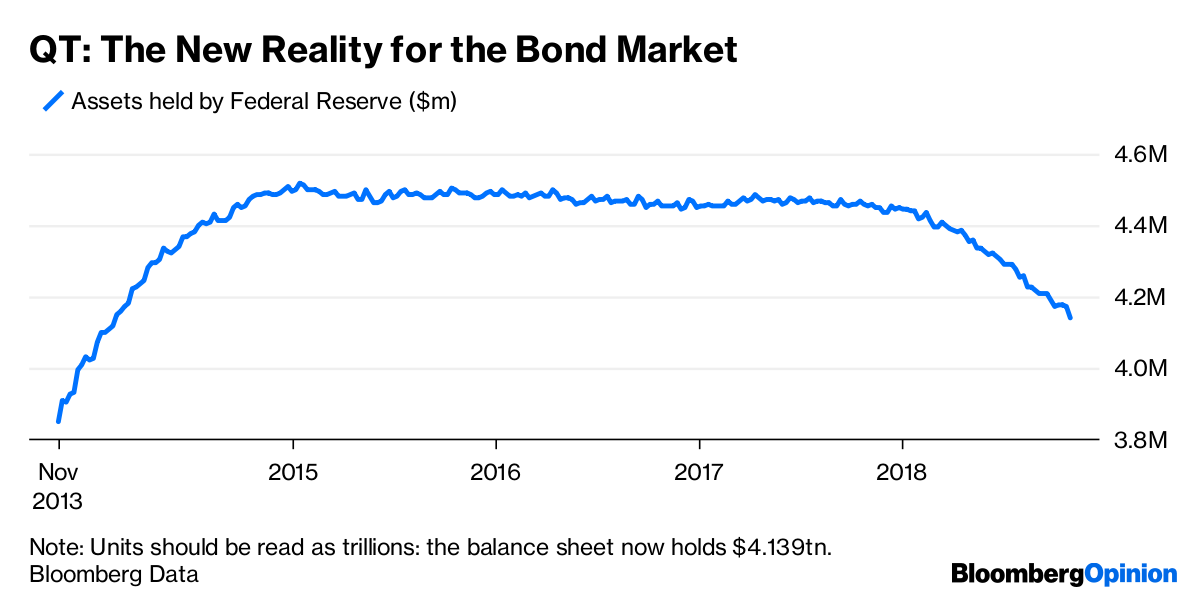 QE and low bond yields helped support the stock market. It is wholly logical to expect QT and higher bond yields to create difficulties for the stock market. That is what is happening.