Thesis 2022: SUSTAINABILITY: For Whom?
Join our email list for your copy!
PREVIEW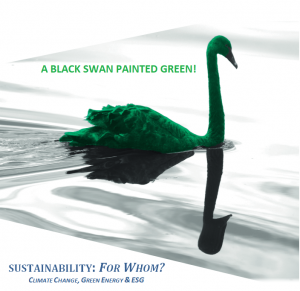 SUSTAINABILITY
For Whom?
Release 1.0 Version-1
Through the Process of Abstraction the 2021 Thesis outlines how the Global Macro is presently on a well defined path towards a global Fiat Currency Failure and the emergence of a New World Order. 2021 will be highlighted by social unrest during a period of heightened conflict and tension. As economic growth declines and chronic unemployment becomes even more broad based on the world stage, Macro Prudential Policies of Financial Repression will accelerate. Increasing centralized planning and control by sovereign government will further push advanced societies through Social Suppression towards collectivism and Statism.
Gordon T Long
1/15/2022
MATASII Subscription Options
Full Site Access (all sections)
SUBSCRIBE
FULL SITE ACCESS
$55/monthly
SUBSCRIBE
FULL SITE ACCESS
$550/yearly
Gordon T Long Macro Research (only)
SUBSCRIBE
GTL MATA
$35/monthly
SUBSCRIBE
GTL MATA
$350/yearly
SII – Strategic Investment Insights (only)
TRIGGER$ HPTZ Technical Analysis (only)
SUBSCRIBE
TRIGGER$
$35/monthly
SUBSCRIBE
TRIGGER$
$350/year
Pay-Per-View
– single serving analysis starting at $0.99!