Thesis 2023: A GREAT STAGFLATION
Join our email list for your copy!
PREVIEW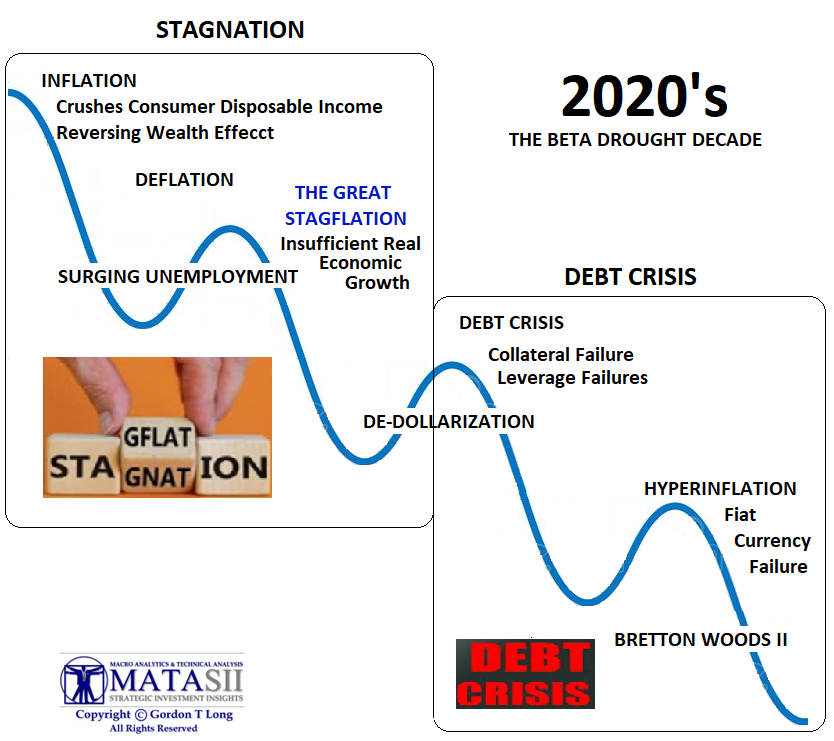 A GREAT STAGFLATION
Release 1.0 Version-1
Through the Process of Abstraction the 2023 Thesis outlines how the Global Macro continues to be on a well defined path towards an eventual global Fiat Currency Failure and the resulting emergence of a new economic world order. 
2023 will be further punctuated by rising geo-political tensions, expanding government control and shrinking public freedoms. US economic growth will further decline as a 'livable working wage' becomes increasing a global issue. As a result Macro-Prudential policies of Financial Repression will accelerate through broadening Regulatory States in a major new shift towards "Regulatory Repression" to counter the era of Stagflationary economic problems. 
Increasing centralized planning and control by sovereign government will manifest in a continued push towards the advancement of collectivism, statism and the erosion of personal freedoms. 

Gordon T Long
1/15/2023
MATASII Subscription Options
Full Site Access (all sections)
SUBSCRIBE
FULL SITE ACCESS
$55/monthly
SUBSCRIBE
FULL SITE ACCESS
$550/yearly
Gordon T Long Macro Research (only)
SUBSCRIBE
GTL MATA
$35/monthly
SUBSCRIBE
GTL MATA
$350/yearly
SII – Strategic Investment Insights (only)
TRIGGER$ HPTZ Technical Analysis (only)
SUBSCRIBE
TRIGGER$
$35/monthly
SUBSCRIBE
TRIGGER$
$350/year
Pay-Per-View
– single serving analysis starting at $0.99!