SII: FANGS - BEING "DE-FANGED" FOR A "QUADRUPLE WITCH" CONSOLIDATION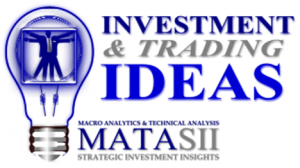 As we moved towards the June 16th Quadruple Options Witch we have carefully followed our SII: FANGS. Between the Friday June 9th "Mini Flash Crash" and the subsequent 61.8% retracement through Wednesday June 14th we could see the possibilities of a clear ABC consolidation pattern emerging.
The Gaps, Impulsive Structure and wedge gave further indications.
We received the expected plunge by mid day June 14th.
As well as a perfectly executed bounce
Quadruple Witch should be an interesting event for the FANGS!