STALLING FORD & GM PUMPING THE BRAKES ON SUPPLIERS
Auto-parts suppliers like Nexteer are being squeezed hard.
-- SOURCE:  04-17-18 Bloomberg - "The Unappealing Story Under GM's Hood" --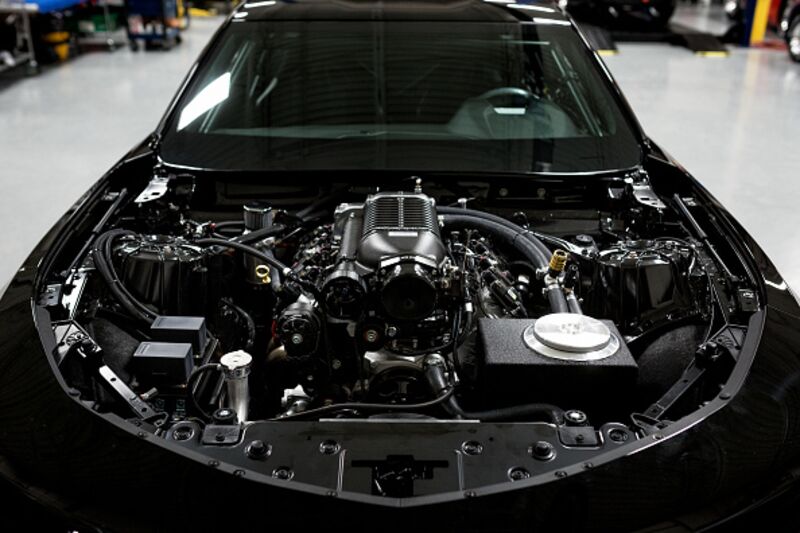 What's a better bet -- the car, or the parts under the hood? Investors have long believed the latter, but that may be changing.
Auto-parts suppliers like Michigan-headquartered, Hong Kong-listed Nexteer Automotive Group Ltd., Minth Group Ltd. and Fuyao Glass Industry Group Co. count General Motors Co. and Ford Motor Co. among their biggest customers. Their high-margin businesses have been on a tear, riding a wave of record auto sales in the U.S. and China, the world's largest car market.
They are, after all, doing most of the heavy lifting, putting together all the pieces and helping to build a brand. Some are innovating, developing superior braking and steering systems that customers are willing to pay for.
But growth in the world's biggest auto markets is stagnating, and investors' expectations are becoming harder to match.
Take Nexteer, which gets more than two-thirds of its sales from North America. Revenue rose just 0.9 percent to $3.9 billion for the 12 months ended December, the company said in annual results released last month, while margins expanded only one percentage point. Nexteer's stock has tumbled 31 percent since January.
In Asia, Nexteer's revenue slipped 5 percent as weaker demand from clients including Great Wall Motor Co., along with foreign-exchange movements, dented takings. To deal with the lower volumes and pricing pressure, Nexteer is cutting costs. That could start to weigh on its technological advantage. Nexteer spends about 6 percent on R&D as a proportion of sales, down from almost 10 percent six years ago.
Its challenges serve as a reminder that auto-parts makers' bargaining power is waning. Dealing with narrowing profits themselves, carmakers are turning the thumb screws.
Production cycles are compressing as automakers release new models more quickly to meet changing consumer tastes. That means contractual pricing that's locked in for a set period is becoming more volatile.
Nexteer currently trades at 10.5 times forward earnings, below its two-year average of 11.7 times. China's Minth, which manufactures exterior body parts and trims, is at 13.3 times while Fuyao Glass is on 13.8. Most of their famed customers are around the 6 to 8 times mark.
As the outlook for auto-parts suppliers dims, perhaps it's time investors reassessed the two.