MATASII TAKEAWAYS: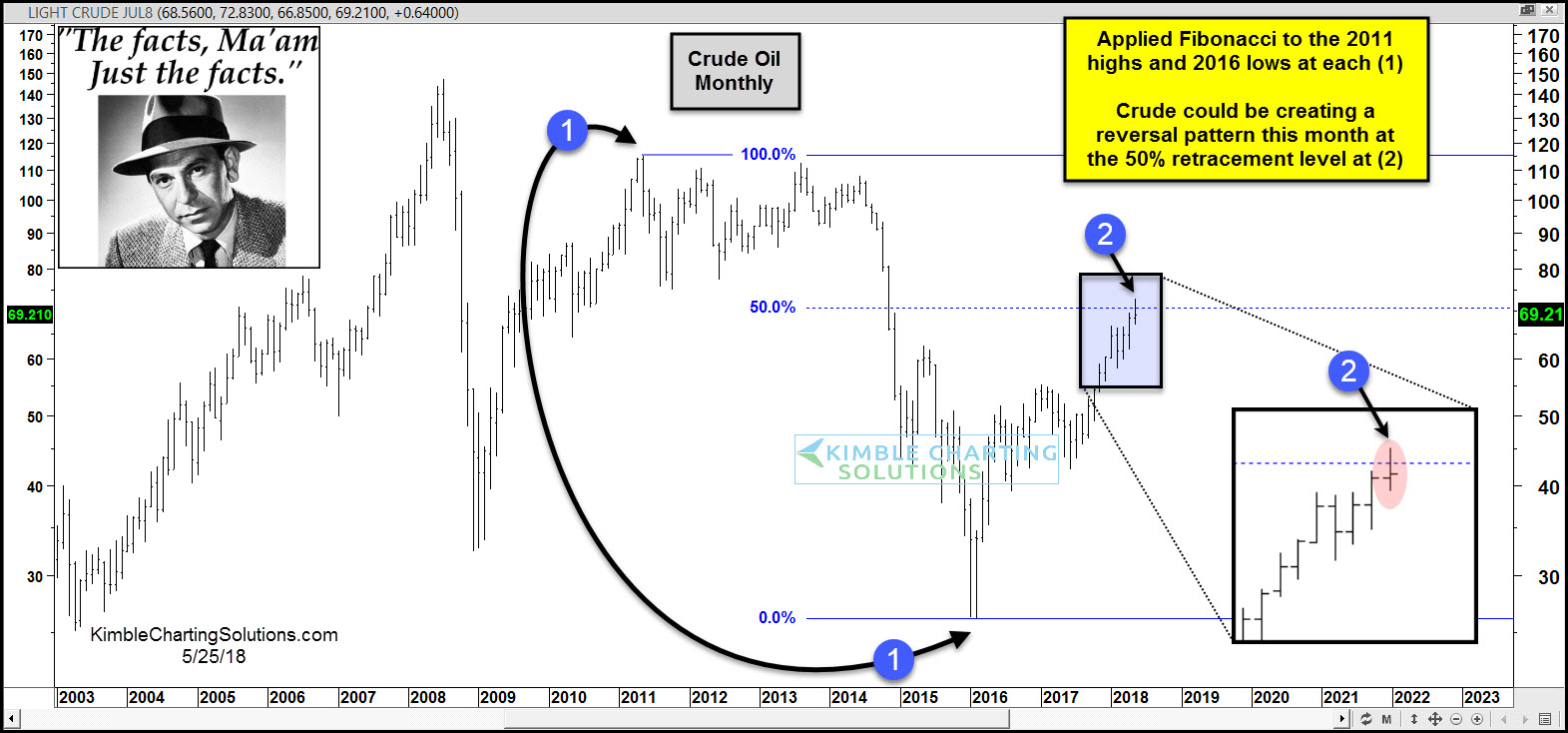 I suggested that crude oil could be peaking in the chart above on 5/25/18 as crude was testing its 50% retracement level at (2).
Recent crude weakness has it down nearly 20% from recent highs. Crude is one of the most important commodities on the planet and big moves in it can ripple into other assets.
Below looks at a chart of crude oil and the yield on the 10-year note.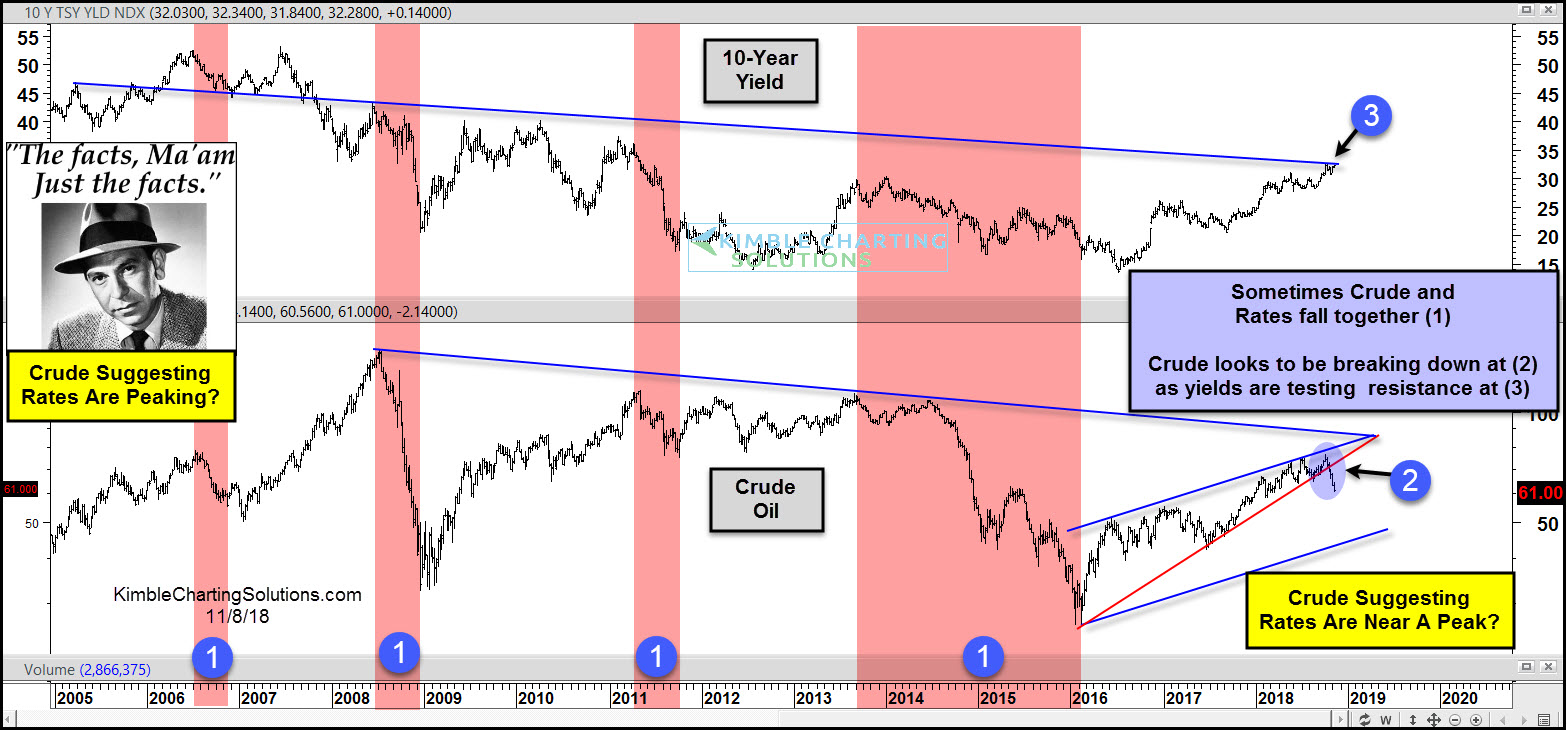 Sometimes crude oil and the 10-year yield have declined together over the past 13 years at each (1). Recent oil weakness has it breaking 3-year support at the top of a rising channel at (2).
The yield on the 10-year note is kissing the underside of 10-year resistance at (3). Further weakness in crude could be suggesting that interest rates are near an important peak, where a decline in rates could start.